Do you happen do drink Coffee or Tea?
Do you enjoy a cup of red wine occasionally?
Do you smoke cigarettes?
If you've said yes to any of these questions chances are your teeth are not as white as they used to be. Teeth Whitening is one of the most commonly used methods to brighten one's smile. Here at Beverly Wilshire Dental Group, Beverly Hills dentist, Dr. Ebrahimi, uses the most advanced technology to whiten his patient's teeth.
There are few ways to whiten your smile.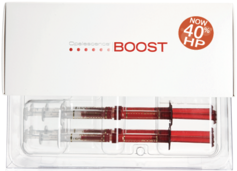 In-Office:
By far the quickest and most dramatic results are from In-Office whitening. In about an hour you can take years off your smile.
How it Works?
Beverly Hills dentist, Dr. Ebrahimi, will perform a visual examine. After we polish your teeth to clean off any extrinsic stains, we isolate your lips and gums. Once the whitening gel is applied to your teeth you are 60 minutes away form looking 10 years younger. Most patients will see results up to 8 shades lighter.
Post-Whitening Care Instructions:
Congratulations! You have just experienced a revolutionary teeth whitening procedure.

The next 48 hours are important in enhancing and maximizing your whitening results for a long lasting, healthy and brighter smile.
For the next 48 hours, dark staining substances should be avoided such as:
Practice good oral hygiene including thorough toothbrushing and flossing to remove

debris from between the teeth. Click here for more
teeth whitening tips
.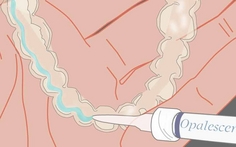 Take-Home Trays:
Beverly Hills dentist, Dr. Ebrahimi, will make custom trays that fit your teeth. You will go home with whitening gel, your customized trays and instructions on how to use the product so you can whiten your teeth at the comfort of your own home. These trays can be used daily till the desired tooth color has been achieved. Dr. Ebrahimi recommends to use the trays for about 30-40 minutes a day. However, if you are experiencing some sensitivity, you should stop whitening for 1 night. The most common cause of sensitivity is putting too much whitening gel in the trays. Be sure to follow the directions in the Take-Home Tray kit.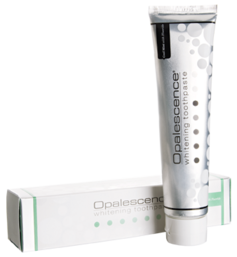 Whitening Toothpaste:
An easy daily activity to maintain your brighter smile is to use a whitening toothpaste.
In addition to your routine visits to your dentist, Beverly Hills dentist, Dr. Ebrahimi, recommends a combination of all these methods to keep your smile as bright as possible.